Sunscreen in the winter, it seems ridiculous, and yet, it's the product that saves me every year. I admit that I only thought about it a few years ago when I could have been using it forever. Now it's an indispensable part of my beauty routine. 
Why use sunscreen in the winter?
Sunscreen is the miracle product to use when it's very cold. When I say "very cold", I mean when the thermometer is close to zero degrees. Although some think that the cold preserves, the cold actually damages the skin, much more than the sun. In fact, the cold literally burns the skin. Obviously, the parts of our body that are covered by layers of clothing are not affected. But try not wearing gloves for a few days, then you will notice that your hands will be all rough. 
If you have doubts, look at pictures of people who make excursions in the north, or ethnie groups who live in very cold areas, they always have very red and damaged cheeks, like this cute girl at the top of this article shot by Kares Leroy. 
Obviously, in the evening, I put a thick cream to repair my skin, but prevention is better than cure! And I cannot walk around during the day with a one-centimeter layer of moisturizer on my cheeks. 
About 3 years ago, I thought of sunscreen as a solution. Naturally, when you think burning, you think sun, and when you think sun, you think sunscreen. Since winter has come, I apply a very light layer of sunscreen to my cheeks and sensitive areas of my face. It's part of my morning routine. I apply it right after my usual moisturizer (the magic cream of Antipodes). In addition, the smell of sunscreen reminds me of summer and the beach, and it comforts me for a few minutes (yes I hate the winter and the cold).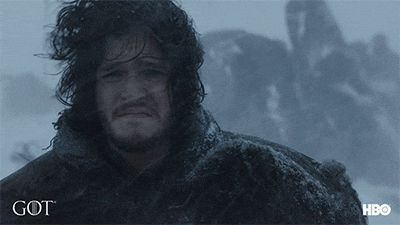 The sunscreen is cool, but be careful!
Some girls have introduced sunscreen in their daily routine throughout the year. Warning! Do not forget that sunscreen is not great for our skin. If you ever have the opportunity to visit paradisiacal beaches, you will see that sunscreen is completely prohibited! It is one of the banned products at protected beaches because it contains toxic products that destroy the ecosystem. Hence, if it destroys the ecosystem, it cannot possibly be that good for our skin. Even so-called "organic" sunscreens contain titanium dioxide and zinc oxide. These two elements contribute to the bleaching and destruction of corals. 
I know that for a few years, we have criticized the sun as something that is bad for our skin, and that some girls tend to play vampires "My God, the sun is horrible! Quickly stop cancer with sunscreen." Sure, the sun can be bad for our skin, but it's not all bad either. It's like everything, you must not abuse it. As far as I'm concerned, the skin on my face is much lighter than that of my body, and if I do not let the sun tint my cheeks a little, I'll look tired and pale all year round. . 
Which sunscreen to choose?
I must admit that I have not tested 1000s of sunscreen, because I'm not a guinea pig and I do not want to test all the creams on the planet. 
It seems obvious to me to discourage using sunscreens from the biggest brands. 
Here are two that I appreciate: 
– Carita sunscreen, SPF 50. It is a cream made for the face. I appreciate its texture and I love its smell. However it doesn't come cheap … 
– La Roche Posay sun cream, SPF 50+, Anthelios XL, 50ml for 8 €. It is less scented than that of Carita, and therefore less chemical I suppose. Its texture is more fluid, a little fatter perhaps. Its small size is very practical to carry everywhere. 
If you yourself have sunscreen for the face that you can recommend, just say it!
#sunscreen
To discover my other beauty secrets, click here.